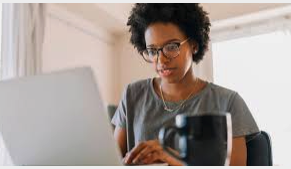 Scholarship for Nigerian students in Australia is nothing that beats the immersive international experience you will get while studying abroad. From improved career prospects to a whole new global mindset, there are many advantages to an international qualification. These Scholarships are available all year round for you to take advantage of.
ADVANTAGES TO STUDY ABROAD
Studying abroad is a holistic experience, it's more than just education. Earning an international degree is not only about expanding our career and personal horizons but also about having an experience of a lifetime. There are some reasons you should consider studying internationally.
MAKES YOU MORE COMPETITIVE AND EMPLOYABLE
Pursuing a degree overseas signals to employers that you have courage. Graduates who have chosen to study internationally are highly sought after by employers both locally and internationally. Flexibility and an understanding of how other people work and think. It puts you ahead of others when it comes to job applications.
GAINING A GLOBAL PERSPECTIVE
As you learn to view the world through different lenses, you will also learn new things about your own country and culture. Students who study abroad develop a well-informed mindset and wider perspective toward other cultures and people whether you studied politics, science, or finance being able to think from a multinational perspective will help you face modern challenges and help you come up with innovations in the future.
INTERNATIONALLY EXPOSED
Studying abroad makes you experience international methods of instructing and dealing with a cosmopolitan crowd. You learn new approaches to handle different situations and manage time between your studies and a part-time job. Learn and re-learn styles and new ways of doing things in different clime.
SOME UNIVERSITIES ENROLL ON A SCHOLARSHIP
EUROPEAN COMMISSION PEACE AMBASSADOR SCHOLARSHIP FOR NIGERIAN
Students from countries across the world can apply for this scholarship. Their aim is to empower young people to build more cohesive and peaceful societies.
BENEFITS
Scholarship for Nigerian students in Australia, the recipient will learn more about the European Union and its institutions and their role in promoting peace and fostering respect for fundamental rights and freedom. Their voice will be amplified enabling them to shape the policies that affect them most.
ELIGIBILITY REQUIREMENT
Candidates need to be actively engaged in the field of peace-building conflict resolution, tackling, disinformation, or countering violent extremism. Must be between 18-30. available to join the program full-time between 4 and 8 September 22.
MELBOURNE AUSTRALIA CLIMATE ACTION SCHOLARSHIP FOR NIGERIAN
This scholarship is offered to students from pacific small island developing states who intend to pursue a university of Melbourne graduate course. The scholarship was established by the university of Melbourne as part of a joint initiative with the University of Cambridge, Toronto, Montreal, and McMaster University which received the endorsement from PRINCE of Wales supporter of sustainable causes and climate change action.
PROGRAM AND COURSES
Ph.D., masters in any field of study
BENEFITS
Full fee offset for the duration of the course, maternity and parenting leave for students doing research degree, a living allowance of $33,000 yearly for the duration of the course for students doing a doctor of philosophy. There is also a $2,000 allowance for students moving from states, and overseas students' health for international students who requires a student visa to study in Australia.
ELIGIBILITY
Must be a citizen of a developing country
You must have the intention to study or research that is relevant to the field of climate change and its effect on pacific countries in a developing state.
Make sure you have applied for and received an offer for a master by course work of a master by research, a master of philosophy, or a doctor of philosophy.